Email marketing
At Technowebs, we offer effective email marketing services to help our clients reach their target audience and drive conversions. Our team of experts will work with you to create engaging email campaigns that are personalized to your brand and designed to capture the attention of your subscribers. We also use advanced analytics to track the performance of your campaigns and make data-driven adjustments to maximize their effectiveness. With our email marketing services, you can build stronger relationships with your customers and grow your business.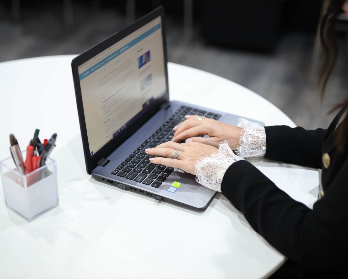 Email Marketing
Technowebs has a proven track record of success in delivering effective email marketing campaigns for our clients. We use the latest industry tools and techniques to create engaging email content, segment your target audience, and optimize email deliverability.
150+
Technowebs has successfully completed over 150 email marketing services, providing businesses with effective and targeted campaigns to reach their audience and achieve their marketing goals.
100%
Technowebs boasts a 100% success rate in delivering effective email marketing campaigns for our clients using our creativity, strategy, and technical knowledge.
How Technowebs Executes Email Marketing Services
Technowebs provides digital marketing services through a strategic and holistic approach. We start by analyzing your business, target audience, and competitors to develop a customized marketing strategy that aligns with your goals. Our team of experts then implements the strategy using a combination of various digital marketing techniques such as SEO, PPC, social media marketing, email marketing, and more.
We personalize each email to make it more relevant to the recipient, increasing the chances of them responding to your offer.
Personalization
Our experts will create engaging email content that grabs the attention of your target audience and encourages them to take action.
Engaging Content
We will help you build a targeted email list of potential customers who are interested in your business.
Targeted Email List
Technowebs uses advanced analytics and tracking tools to monitor the success of your email campaigns.
Analytics and Tracking
Why Technowebs is the Ideal Choice for Your Email Marketing Needs
Let's get in touch
CONTACT US
Send Message
Fields marked with an * are required