E-commerce Website and App
Technowebs specializes in developing customized e-commerce websites and apps that are user-friendly and optimized for sales. We create a seamless shopping experience for your customers, with secure payment gateways and easy navigation. Our team also offers integration with third-party services such as inventory management and shipping solutions. We prioritize responsive design and mobile compatibility to ensure that your online store is accessible on all devices. Trust Technowebs to deliver an e-commerce solution that meets your specific business needs and drives growth.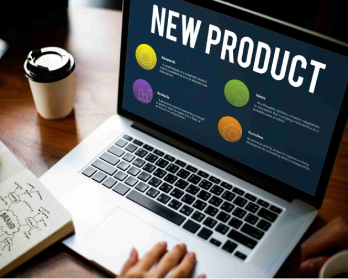 E-Commerce Website
We understand that e-commerce requires a web presence that meets your audience's expectations and drives conversions. That's why we specialize in creating visually stunning and conversion-focused e-commerce stores for businesses of all sizes, from startups to well-established brands.
50+
Technowebs has a track record of successfully designing and developing over 50 e-commerce websites for various businesses across different industries.
100%
Our team ensures that 100% of your user requirements are met in the development of your e-commerce website.
Accelerate Your E-commerce Growth with Technowebs
Whether you're a startup, an evolving business, or a longtime brand, we've got you covered. With our in-depth knowledge of all the popular development platforms, we can help you create an e-commerce store that not only gives you a solid foundation but also runs seamlessly through your evolution.
Revolutionize your E-commerce game with Technowebs' comprehensive and tailored solutions, empowering entrepreneurs to reach new heights of success.
Transforming Startups into Success Stories
Transform your e-commerce operations with Technowebs' robust and user-friendly solution. Our feature-packed platform simplifies your tasks and enhances your business performance.
E-commerce Made Easy
At Technowebs, we believe that every business should have access to affordable and effective e-commerce solutions, regardless of size or industry.
E-commerce for Everyone
With our expertise in web development, we'll ensure that your online store stands out from the competition and meets all of your business needs.
The Power of Customization
Why Choose Technowebs for E-commerce Website and App?
Technowebs has a team of experienced developers. We can build custom e-commerce solutions that meet your unique business needs. who specialize in e-commerce website and app development.
At Technowebs, we understand that businesses of all sizes and budgets require high-quality e-commerce solutions. Hence, we offer cost-effective pricing without compromising on quality.
At Technowebs, we are committed to delivering exceptional customer service. We prioritize our clients' needs and work closely with them throughout the development process to ensure that their requirements are met.
Let's get in touch
CONTACT US
Send Message
Fields marked with an * are required